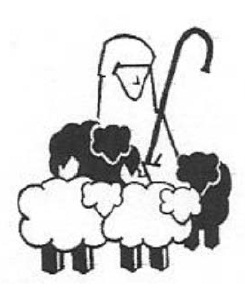 ORGANIZATION | Inducted 2011
Good Shepherd Parish Metropolitan Community Church served Chicago's gay community for 37 years before congregants gathered for final services on July 8, 2007. As the first church for LGBT community in the Midwest, Good Shepherd Parish helped to pave the way for other gay churches and for the many gay-friendly churches Chicago now enjoys. In addition, the church's early ministries and outreach programs assisted many local service organizations, including the Open Hand food pantry and the Illinois Gay and Lesbian Task Force.
When Los Angeles gay activist Troy Perry announced in 1968 that he was starting a gay denomination (the Universal Fellowship of Metropolitan Community Churches), gay Christians in Chicago were eager to participate. Perry, an ex-Pentecostal minister who was defrocked because of his sexual orientation, gave his blessing to a start-up church in Chicago, making Good Shepherd the fourth congregation in the new denomination.
What began as a handful of gay men who worshipped in a living room on Lake Shore Drive soon became a strong and active church, providing one of Chicago's first gay meeting places that was not a bar, and participating in the earliest Pride Parades and gay-rights demonstrations.
Professing the sanctity of committed same-sex relationships, Good Shepherd Parish performed "blessed unions" (or "holy unions") long before most of the rest of America ever talked about gay marriage. Knowing the difficulty of "coming out" in a society that often feared and despised LGBT persons, as well as recognizing the problems such persons can face while simply living their lives in the larger culture, Good Shepherd Parish established a 24-hour telephone hotline for people who just needed to talk.
Good Shepherd Parish was also on the front lines during the darkest days of the AIDS crisis. Responding to the desperate spiritual needs of many AIDS patients when other members of the clergy often were afraid to get involved, Good Shepherd Parish provided pastoral care, worship, and sacraments to the old "AIDS Ward" at Illinois Masonic Hospital. Providing solace and spiritual reassurance to the afflicted and their loved ones was one of Good Shepherd Parish's greatest contributions.
In an era when most established religious denominations were actively hostile toward gay people, Good Shepherd Parish stood as a beacon to those whose faith was stronger than hatred, deeper than fear, and broader than any narrow definition of "Christian." The church's ministry changed lives, and its mission changed countless minds, many churches, and Chicago itself.