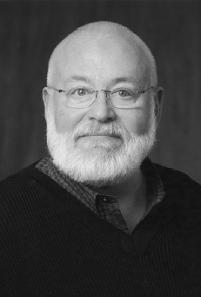 INDIVIDUAL | Inducted 2004 [NOW DECEASED]
As a professional actor, director, screenwriter, and playwright, Frank Galati has earned international praise for adapting and directing "The Grapes of Wrath", which won him two Tony Awards in 1989. The play also won him an Outer Critics Circle Award and a Drama Desk Award. In 1997, he was nominated for a Tony Award for directing the musical "Ragtime".
In 1989, he was nominated in the category of best-adapted screenplay for "The Accidental Tourist" by both the British Academy of Film and Television Arts and the American Academy of Arts and Sciences. He has also won nine Joseph Jefferson Awards for outstanding achievements in Chicago theater, as well as two directing awards from the Stage Directors and Choreographers Foundation, a League of Chicago Theatres Artistic Leadership Award, and an NAACP Theatre Award.
Born in Highland Park in 1943, Galati is now a professor of performance studies at Northwestern University, an ensemble member of the Steppenwolf Theatre Company (since 1985), and associate director of the Goodman Theatre (since 1986). He has directed 10 productions for Steppenwolf since joining its ensemble. His teaching and creative interests are in the area of presentational aesthetics, with special interests in modern literature. In 2001 he was elected a fellow of the American Academy of Arts and Sciences.
One aspect of Galati's achievements that particularly resonates with lesbian, gay, bisexual, and transgender (LGBT) communities is his exploration of the works of Gertrude Stein. His stagings and adaptations of her writing have led to a new view of the very beginnings of the modern gay community as we know it—Stein having been not only one of the first well-known openly lesbian women but also one of the first persons to use the word "gay" publicly as a synonym for "homosexual."
Galati's interest in Stein's texts began in the 1970s when he put together an Evanston campus program for the Speech Communication Association to feature what the university's department of performance studies is devoted to: the study of literature through performance. Since then he has returned to Stein's work repeatedly and has staged other off-campus productions based on her texts. In 2003, to great acclaim, Galati staged the world premiere of A Long Gay Book, a chamber musical based on Stein's writings. It was also adapted for the stage by Galati, with music by Tony Award winner Stephen Flaherty. Galati described the musical as "a play within a lecture" that Stein herself delivered in 1934 at age 60 at the University of Chicago. It gives audiences a glimpse of Stein's life and that of American gay and lesbian expatriates in Paris, including Stein's love for Alice B. Toklas.
Chicago is now an important center for LGBT scholarship, with highly respected researchers based at the University of Chicago, University of Illinois at Chicago, and Northwestern University. Galati's pioneering and innovative work on Stein has played a role in this. But more than that, Galati's work has elevated Chicago theater to new heights of excellence and renown. (Please note: this information has not been updated since the time of the member's induction).