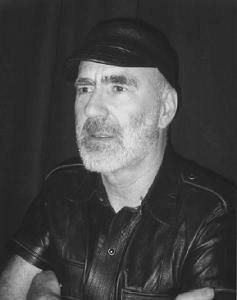 Photo by: Hawthorne Hibiscus
INDIVIDUAL | Inducted 2008
Murray Edelman, Ph.D., was born in Chicago in 1943 and grew up in the city. While a graduate student at the University of Chicago, he was instrumental in bringing the modern-day Gay Liberation movement to Chicago. As a founder and important figure of Chicago Gay Liberation, his work was central to developing a public, visible, and militant LGBT activism during the early years of the movement.
In addition, he served for more than a decade as director of exit polling at Voter News Service, an organization employed by key news and media companies in national elections, where he was responsible for the groundbreaking effort to have gay, lesbian, and bisexual self-identification made part of electoral exit polling.
As a founder of the first Gay Liberation group in Chicago, which was initially based in Hyde Park, between 1969 and 1972 Edelman helped plan and participated in many early demonstrations and public activities, including pride rallies, media "zaps," and public dances—the latter, in those years, a daring activity that risked police intervention. In a short span of years, CGL decisively shifted the norms of gay and lesbian life and activism by modeling visibility and coming-out and by acting on the proud principle that militancy in pursuit of justice is reasonable and right.
Perhaps his most significant contribution took place in 1971, when Edelman disrupted a taping of "The Howard Miller Show," a local Chicago television talk show. Miller's guest was the deeply homophobic, but best-selling, Dr. David R. Reuben, author of Everything You Always Wanted To Know About Sex (But Were Afraid To Ask), which had made headlines across the country. Edelman challenged Reuben's homophobia, and the "zap" became a major local news story in the press and on television. It helped to make "gay lib" a legitimate topic of coverage at a time when few mainstream outlets recognized LGBT issues in any way. The action also helped to put Chicago on the national gay liberation map after The Advocate covered it prominently.
More recently, in the 1990s, as a key director of the polling operations of Voter News Service, Edelman ensured that GLB self-identifiers would be included routinely in exit polls. By facilitating studies of GLB voting behavior, this move has enhanced the leverage and bargaining power of LGBT communities and political organizations. While his role in this has remained largely hidden from the general public, its contribution to our communities' visibility and political clout has been profound. (Note: information listed has not been updated since the member's induction).