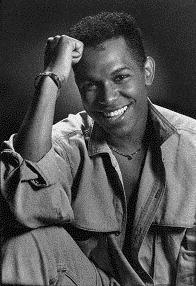 Photo by: Jennifer Girard
INDIVIDUAL | Inducted 1999
An internationally known choreographer, Randy Duncan has used his dance talents to raise funds to fight AIDS and to included gay and lesbian themes in his body of work. He was artistic director of Joseph Holmes Chicago Dance Theatre for seven years, and his works have been performed by other companies including the Joffrey Ballet of Chicago. He is a three-time winner of Chicago's Ruth Page Award as Outstanding Choreographer of the Year (1988, 1990, 1992),
A Chicago native and Austin High School alumnus who began his professional career at 15 as a dancer with the Joseph Holmes Chicago Dance Theatre, Duncan rose to become artistic director (1986 to 1993) after the death of founder Holmes. Drawing on ballet, jazz dance, and modern dance for choreography, Duncan has created works that have also been performed by other companies including the Joffrey Ballet of Chicago, River North Dance Company, and Gus Giordano Jazz Dance Chicago as well as companies in Seattle and Tel Aviv. He has also choreographed and performed in musical theater. In 1987, he choreographed for the first all–African American cast of "A Chorus Line", and he contributed work to the 20th-anniversary production of Michael Butler's "Hair".
Since 1994, in addition to other AIDS-related contributions, Duncan has donated much time and choreography to the annual Dance for Life fundraiser, which involves dancers from every company in the city and is Chicago's largest dance benefit to fight HIV disease and AIDS. Through such works as Urban Transfer and the Dance for Life finale, Lean on Me, Duncan has included same-sex attraction in the mix of social phenomena his choreography addresses.
Besides studying under Joseph Holmes and Harriet Ross, Duncan trained with Geraldine Johnson and at the Sammy Dyer School of Theater, the Alvin Ailey American Dance Center, and Illinois State University, where he majored in music.
Duncan has taught and judged dance throughout North America and overseas. His classes in jazz with an African influence have taken him to Europe, annually to Israel, and semiannually to Mexico. In 1994 he won the Jazz Dance World Congress Award, and he is a master teacher at each year's congress. He regularly serves on panels for the National Endowment for the Arts, the Illinois Arts Council, Arts Midwest, and the Illinois Arts Alliance.
Joffrey co-founder Gerald Arpino has called Duncan "an innovative artist with an original style" and "one of the most exciting young American choreographers of today." In more than 25 years of performing and creating dance, Duncan has enhanced the cultural life and civic welfare of Chicago and beyond. (Please note: this information has not been updated since the time of the member's induction).