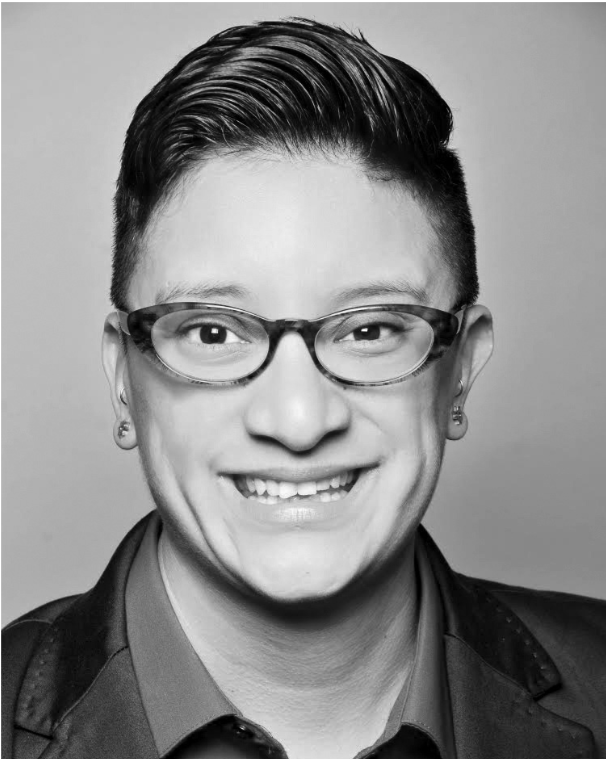 Photo by: Erie Health Center and Suzanne Plunkett
INDIVIDUAL | Inducted 2017
Hailing from Tijuana, Mexico, Dulce Quintero is a proud and out LGBTQ leader, activist, and passionate social change maker. The daughter of migrant farm workers, she moved to Chicago at age nine and studied in Mexico City throughout high school. Growing up, she helped her family by working as a street vendor and was the first in her family to graduate from college.
Quintero is a community builder and innovator. She served the community professionally in the healthcare and direct-service sectors, and she is a successful leader and advocate for the LGBTQ community throughout Chicago. A prominent supporter of several local LGBTQ activist initiatives, Quintero became one of the first Latina organizers of the Dyke March in 2008 and was at the forefront of expanding visibility of the social justice rally citywide by moving the march from Andersonville to Pilsen and Humboldt Park. A founding board member of Orgullo en Accion for over 10 years, she led the Chicago Latino Pride Picnic, the first event of its kind. This grassroots effort connected multiple communities of Latinos from across the city for a fun, family-centered celebration reaching hundreds of Latino LGBT community members and their whole families.
Quintero served as Director of Health Center Operations at Erie Humboldt Park, a community health center providing affordable, comprehensive medical services on Chicago's northwest side. Within Erie, Dulce cultivated cultural competency and deepened the approach and strategies for more diversity and acceptance.
A longtime direct-service provider and advocate for the homeless, her focus includes LGBTQ youth work with a focus on mental health and trauma. In this capacity, Quintero established and operated La Casa Norte's Casa Corazon Youth Drop-in Program, one of Chicago's few safe spaces serving LGBTQ youth on the West Side. During her time there, Quintero developed and implemented the nationally recognized Solid Ground Youth Supportive Housing Project, making sure it had inclusive policies for LGBTQ participants.
Quintero holds a bachelor's degree from University of California Davis and is committed to Harm Reduction practice, innovative organizational development, and trauma-informed work. In 2009, she was selected and completed a non-profit leadership academy with The Center for Leadership.