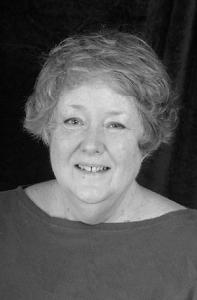 FRIEND OF THE COMMUNITY | Inducted 2008 (now deceased)
Katherine (Kit) Duffy, Born in Hagerstown, Maryland, in 1944, she has in Chicago beginning 1964. In February 1984, she was appointed by then-Mayor Harold Washington as his liaison to Chicago's gay and lesbian communities. This was the first such appointment in Chicago history.
One of her first actions as liaison was to arrange an open-ended meeting between city department heads and a wide-ranging group of lesbian and gay activists and leaders. "That was very symbolic of what Harold was trying to do for the whole community," Duffy recalled in 2007, emphasizing that Washington was determined to give everyone equal access to city services and power. It was a heady era, as Washington fought to make Chicago's government more responsive to residents' desires and concerns.
"The one thing that really struck me throughout the time that I served as liaison to the community was the way that process paralleled what Harold was trying to do for the entire city. It was certainly time for that change," she continued. "We were flying blind, but with a complete commitment to fairness."
During her tenure as mayoral liaison, Duffy worked tirelessly to foster a sense of political empowerment throughout Chicago's lesbian and gay communities. In 1985, she convened Mayor Washington's Committee on Gay and Lesbian Issues, the precursor to today's Advisory Council on Lesbian, Gay, Bisexual and Transgender Issues. Also in 1985, she became the first executive director of the newly-formed AIDS Foundation of Chicago.
After Washington's untimely death in November 1987, Duffy remained a vocal advocate for equal rights and assisted a campaign, which had begun in 1973 and succeeded in 1988, to secure passage of a historic ordinance banning discrimination against gays and lesbians in employment, housing, and public accommodations. In 1991, Duffy was one of the co-founders of the Illinois Federation for Human Rights (forerunner of today's Equality Illinois), along with Jon-Henri Damski, Rick Garcia, Lana Hostetler, and Art Johnston. She remained an ardent advocate for LGBT rights until she died of complications from heart surgery in 2015.