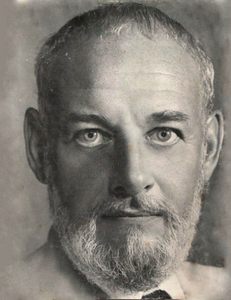 INDIVIDUAL | Inducted 2016 [Posthumous]
Patrick Dennis (1921-1976) was the author of sixteen books including the enormously popular bestselling camp classic "Auntie Mame". He was born Edward Everett Tanner III in Evanston, Illinois in 1921. He began using his nom de plume when he attended Evanston High. Though he struggled with his homosexual urges his entire life, in 1948 he married Louise Stickney and fathered two children.
After writing two novels under a pseudonym, in 1955 Dennis exploded onto the literary scene with "Auntie Mame" – a comic masterpiece that spent 112 weeks on the bestseller list. Written in a mere 90 days, the novel is the witty tale of Chicago born 'Patrick Dennis' recalling his experiences growing up as the ward of his free-spirited aunt. The advent of 'Mame Dennis' on popular culture helped him to almost single-handedly introduce mainstream America to high camp. The novel spawned a sequel and was adapted for stage and screen and later revamped as a musical. In 1956, with "Auntie Mame"; "The Loving Couple: His (and Her) Story"; and "Guestward, Ho!" all in release, Patrick Dennis became the first writer to have three books on the New York Times bestseller list simultaneously.
Soon Dennis became a fixture in the New York gay scene. He wrote sixteen books in all, but by the early 1970s they had all gone out of print. Ironically, not unlike the legendary 'Auntie Mame' he created, Dennis squandered a fortune in royalties with lavish living. Undaunted, he chose to reinvent himself. Using his real name, Edward Tanner, he found employment as a domestic, even working for a while in Chicago as a butler to McDonald's founder, Ray Kroc. His employers had no idea the man on their staff was really world famous author Patrick Dennis.
In the mid-1970s Dennis grew ill, and in 1976, the man who brought 'Mame Dennis Burnside' to life died from pancreatic cancer at age 55. His creation lives on as a hallmark of LGBT Culture.