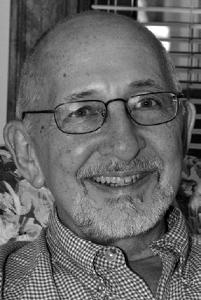 FRIEND OF THE COMMUNITY | Inducted 2008 (now deceased)
The Rev. Gregory R. Dell, The Rev. Gregory R. Dell, was the pastor of Broadway United Methodist Church in Chicago. Dell had a decades-long history of involvement in issues of social justice and had been a pioneering and courageous supporter of same-sex unions in the face of opposition from his own church and elsewhere. He was a staunch friend of LGBT community in Chicago, across the United States, and around the world.
A native Chicagoan, Greg Dell was born in 1945 and raised mostly on Chicago's South Side. While still in high school in Midlothian, Illinois, Dell participated in the marches and efforts to challenge racism in Chicago neighborhoods led by the Rev. Dr. Martin Luther King, Jr. As a student at Illinois Wesleyan University, from which he graduated with honors in 1967, he provided leadership in challenging racially restrictive policies at the school and in the community. In 1970, he graduated magna cum laude from Duke Divinity School, where he participated in efforts to unionize workers at Duke University.
Dell was ordained in 1968 and began serving churches in Northern Illinois two years later. His appointments included congregations in Naperville, Minooka, Evanston, Oak Park, and Chicago. His far-ranging travels included trips to China, Cuba, Nicaragua, Costa Rica, Lebanon, Palestine, Israel, and Iran (during the U.S. hostage crisis).
In March 1999, Dell was subjected to a nationally publicized church trial that resulted from charges filed against him within the United Methodist Church for conducting a Service of Holy Union for two gay men from his Broadway United Methodist Church congregation. The result of the trial was a yearlong suspension from his pastoral duties. Afterward, Dell returned to the Broadway church and continued his activities as an ally in the struggle for racial, gender, and sexual orientation-based justice. He received numerous awards, including a Chicago Commission on Human Relations award in 2000 and honorary doctorates from Illinois Wesleyan University (1999) and Chicago Theological Seminary (2007).
Dell was forced by illness to take early retirement from pastoral ministry in mid- 2007. He and his wife, Jade, who have been married for 40 years, resided in the Logan Square neighborhood of Chicago. He died October 30, 2016.