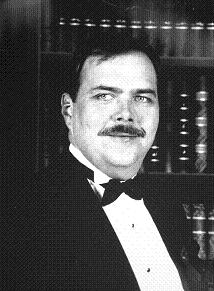 INDIVIDUAL | Inducted 1996
A supporter of many community groups, Jack Delaney joined Dignity/Chicago in 1977 and later served as its president and a member of Dignity/USA's board. He chaired Chicago House's board, served as Windy City Athletic commissioner, co-chaired the 48th Ward Gay and Lesbian Coalition, and served on the boards of Frank M. Rhode III Memorial Building Fund, the Illinois Federation of Human Rights Political Action Committee, and the Edgewater Community Council. The gay men and lesbians affiliated with the organizations where he has volunteered hold him in high regard. Delaney's prodigious volunteerism has united the community personally, socially, and politically, as he has used his talents for the good of the groups.
Delaney's activism started in 1977 when he joined Dignity/Chicago, the organization for lesbian and gay Roman Catholics. He subsequently served Dignity as a board member and president. Delaney was also elected to two terms on Dignity/USA's national board. He is now serving on the committee planning the group's 25th anniversary celebrations in 1997.
From 1977 through 1981, Delaney belonged to the Tavern Guild of Chicago and was elected to the Frank M. Rodde III Memorial Building Fund board, remaining with it through the purchase of a gay and lesbian community center in 1984.
He was active in the Windy City Athletic Association bowling league from 1980 through 1989 and was elected WCAA commissioner in 1984 and 1985. During the formative years of Chicago House and Social Service Agency, Delaney was also substantially involved. From the ranks of volunteers on the board's human resources and nominations committees, he rose to chair the board of directors from 1990 to 1992.
He has also lent his time and talent to make Chicago a better community. In 1989, Alderman Mary Ann Smith recognized his leadership ability and asked Delaney to start and cochair the 48th Ward Gay and Lesbian Coalition, now the North Lakeshore Gay and Lesbian Coalition. He also sat on the alderman's Steering Committee, which advised her on local issues.
This outstanding volunteer and citizen was also a board member of the Illinois Federation for Human Rights Political Action Committee and in 1995 was elected to the Edgewater Community Council.
For his long service, leadership, and ability to unite people, many organizations are indebted to Jack Delaney as they grow and flourish. (Please note: this information has not been updated since the time of the member's induction).