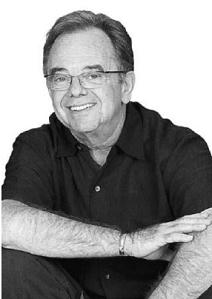 INDIVIDUAL | Inducted 2009
In 1977 Lou Conte,dancer, choreographer, and teacher—founded Hubbard Street Dance Chicago, an internationally acclaimed troupe that combines balletic strength and discipline with jazz drive and showmanship. The company began when a group of four women got together under Conte's direction for a series of performances at senior citizens centers. At that time, Chicago's dance scene was much less developed than today, and Hubbard Street quickly captured the hearts of local audiences.
Recently, Conte reflected on the troupe's early days. "I really had no grand plan," he said. "I just wanted to provide work for some very good dancers." Today, Hubbard Street Dance Chicago is a proud symbol of Chicago's international cultural profiles. It has become one of the most prominent American dance companies, producing bold, passionate, and impressive performances. As The Washington Post's Pam Squires once wrote, "Take a deep breath, because Hubbard Street Dance Chicago is going to take your breath away."
Conte grew up in downstate Du Quoin and Taylorville. He began tap-dancing at the age of 7 and went on to study ballet and jazz from age 12. In 1959 he saw a production of "The Music Man" at Chicago's Shubert Theatre (now the Bank of America Theater), and the experience was life-changing. He recalled: "I had no idea such things went on. It was truly magical." While studying zoology at Southern Illinois University, he kept dancing and eventually decided to postpone his scientific studies and pursue a career in dance. He moved to New York City, becoming first a dancer on Broadway and landing, at the age of only 21, a chorus job in the original "How To Succeed in Business Without Really Trying". He toured the United States, Europe, and the Middle East with musicals and eventually moved toward choreography. In 1972 he returned to the Midwest, establishing the Lou Conte Dance Studio on Chicago's Hubbard Street and, five years later, bringing the Hubbard Street Dance company to life. Since then, the touring company has defined "Chicago dance" to the rest of the world.
In the summer of 2000, Conte resigned as artistic director of the troupe. By then, Hubbard Street had a roster of more than 20 dancers and a broad repertoire that included works by a number of major choreographers. It also had a second company, Hubbard Street 2, with its own repertoire, and a busy school, which Conte continues to operate. The company has a budget of more than $5 million; a recently opened, state-of-the-art studio complex downtown; and a top-notch staff and board. It continues to garner strong reviews in the United States and internationally.
Conte received the Sidney R. Yates Arts Advocacy Award in 1995. He was named a Chicagoan of the Year by Chicago magazine in 1999, and in 2001 he was one of six individuals to be named laureates of the Lincoln Academy of Illinois, receiving the highest honor bestowed by the state on Illinois citizens. (Note: information listed has not been updated since the member's induction).