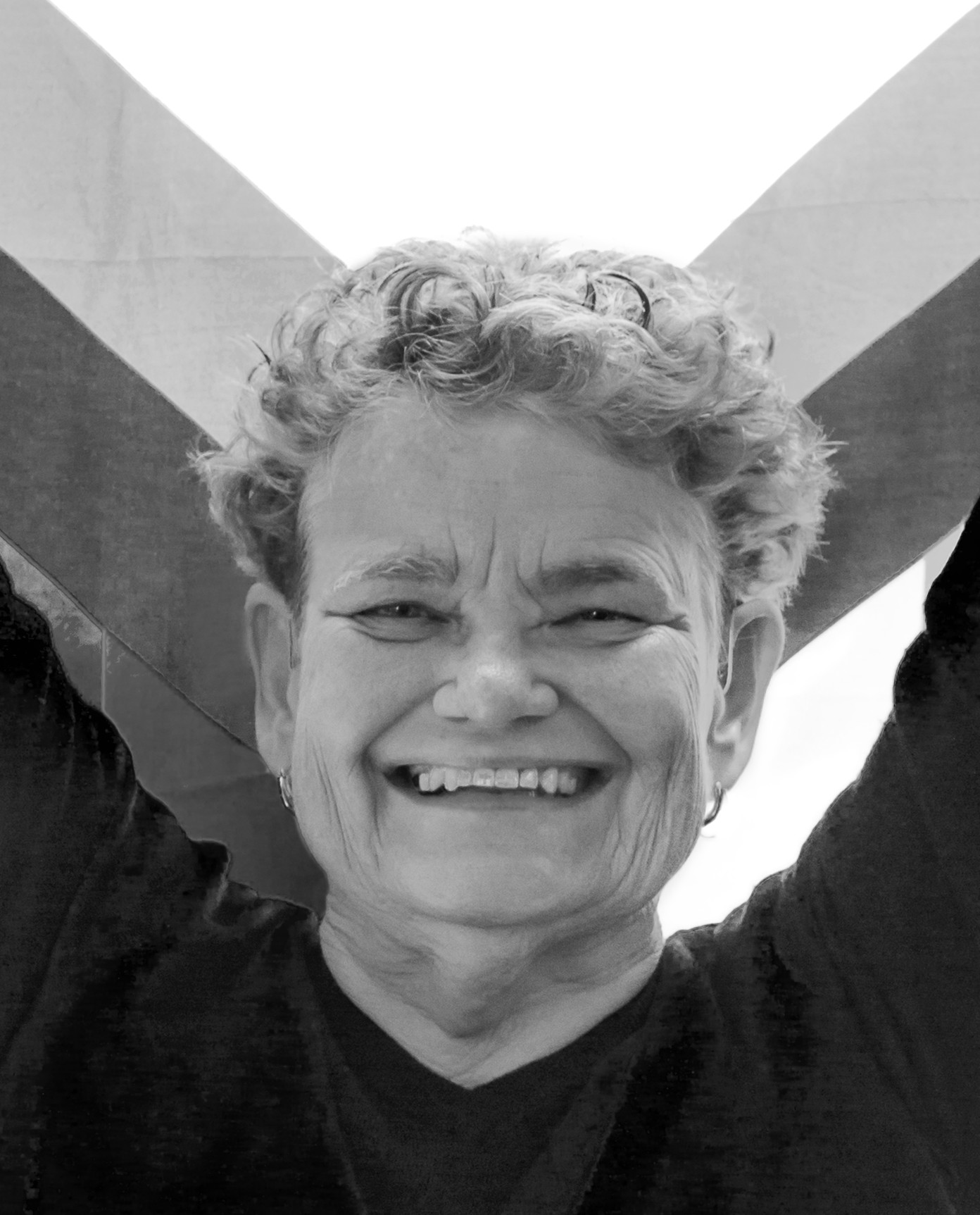 Individual | Inducted 2021 
Dr. Claudia Mosier has been a member of Chicago's LGBT community for the last 43 years. Her advocacy began back in college. She lived in the first Antioch College openly gay dorm. In the early 1970s, she worked at a lesbian/gay radio show and the Antioch gay and lesbian center. Claudia volunteered on the suicide hotline and specialized in talking to anyone who called in and identified as LGBT. 
She was also part of the 1970s lesbian activist movement. She volunteered with the Lesbian Community Center which opened in 1979. In the late '70s, she also worked at Mama Peaches restaurant in Chicago a lesbian feminist collective that served up lesbian politics and vegetarian food. It housed both a radio station and a coffeehouse at one time. Claudia participated in the Chicago "Take Back the Night" marches and volunteered at Mountain Moving Coffeehouse. During that same. She protested the discrimination against lesbians of color at various lesbian bars. She also started advertising herself as a lesbian therapist and helped to open and volunteered at the Greenhouse Shelter for Battered Women, the first shelter for battered women and their children in Chicago.
In the 1980s during the early years of the AIDS crisis, she provided free therapy for HIV-positive people and their families of choice. Mosier has worked with the transgender community since the 1980s and weekly attends gender affirmation surgical grand rounds. She writes letters of support for gender affirmation surgery participants and provides any psychological/psychopharmacological care requested.
From the mid-1970s through the 1990s she volunteered to speak at undergraduate classes to talk about LGBT issues. She also volunteered at the Newtown Alanon (Gay AA) and gave talks to college classes on alcoholism and its impact on women and lesbians. She and a gay male colleague started the first doctoral-level college psychology class on LGBT competent care in Illinois.
While on an internship at the VA, she worked with LGBT veterans.  Recently she coordinated LGBT psychologists marching with LGBT veterans in the annual Chicago Pride Parade. For every hospital treatment center in clinic job that Claudia worked she always made sure there was an LGBT group.
She provides LGBT-focused practicum experience for doctoral students teaching LGBT competent care. Claudia helped in opening the Pride Institute in Chicago in the 1990s, the first inpatient and outpatient chemical dependency treatment and mood disorder treatment center in the Midwest. She also led a small group that started an LGBT sober living home, "Living with Pride."
She was a psychologist with the Center on Halsted from 2012 to 2015 and partnered with Northwestern University to create the first APA-accredited LGBT doctoral internship program. Claudia worked in various roles at the Center on Halsted, both as director of the youth program and as director of the behavioral health program. She received a Northwestern University "Scholars Day" award for her work with the LGBT student internship program.
From 2000 to 2019 Dr. Mosier worked with LGBT youth in DCFS care and helps shape LGBT policies to make much-needed changes in the agency. Throughout her work with DCFS, she provided statewide LGBT cultural competent competency training to staff administrators, judges, physicians, and foster parents. She served on a community board of a pediatric children's LGBT adolescent treatment program.
Dr. Mosier completed her academic studies recently to become the first LGBT prescribing psychologist in Chicago. She did this to have the ability to prescribe and un-prescribe psychotropic medications, which has widened the scope of how she can help her patients. In her position as an executive member of the Illinois Association for Prescribing Psychologists, she volunteers her time and her advocacy for LGBT competent care.
Participating in the Chicago Gay Games, she earned a gold medal in Black Belt Women's Sparing (50+).