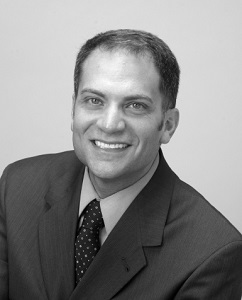 Photo by: Robert Foertsch
INDIVIDUAL | Inducted 2013
Rocco J. Claps has been committed to public service since 1987. He began on Illinois House Speaker Mike Madigan's staff as communications and special projects coordinator from 1987 to 1992, developing and advising lawmakers on statewide legislation and local constituency issues. A high point of his work was passage of hate-crimes legislation that included penalties for anti-gay and -lesbian violence. He worked in federal and Democratic National Committee positions during the Clinton administration. In 2003, he became the first openly gay Cabinet member in the history of Illinois when he was appointed by Governor Rod Blagojevich as director of the state Department of Human Rights. He has since been reappointed by Governor Pat Quinn.
In his position, he oversees the department's primary objective: to eliminate discrimination because of race, color, religion, sex, national origin, ancestry, age, order-of-protection status, marital status, physical or mental disability, military status, sexual orientation (which now includes gender-related identity), unfavorable discharge from military service, citizenship status (for employment), or familial status (for real estate transactions), in connection with employment opportunities, housing and real estate transactions, access to financial credit, and the availability of public services and public accommodations. In addition, the department oversees charges of sexual harassment.
Under Claps's leadership, the department was instrumental in passing legislation to include sexual orientation in the Illinois Human Rights Act in 2005, making Illinois the 15th state to offer such protections.
Before being appointed the state Human Rights director, Claps served as deputy assessor in the Cook County assessor's office in Chicago. Before that, he held several positions during the Clinton administration between 1993 and 1999, highlighted by his tenure as chief of staff of the 1996 Democratic National Convention held in Chicago, helping to create one of the party's most successful conventions in history while expanding minority contracting opportunities.
Claps also held a key post in the federal Department of Health and Human Services as director of scheduling and advance for then-Secretary Donna E. Shalala. In addition, at the Democratic National Committee, he served as director of the secretary's office and deputy director of constituency outreach, advising the party chairman and White House staff on issues important to key constituencies, in particular lesbian and gay communities.
Claps graduated magna cum laude from Illinois State University in 1983 with a bachelor of science degree in communications and minors in political science and public relations. (Note: information listed has not been updated since the member's induction).