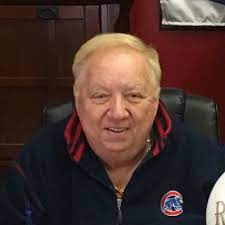 The Chicago LGBT Hall of Fame would like to congratulate Jim Flint, an inaugural 1991 inductee, on the 54th anniversary of his bar, The Baton, which hosts what is believed to be the longest-running female impersonation show in the world.

When Jim was inducted his bio read, "Jim Flint, affectionately known as Felicia, has contributed his time, resources, and considerable talents to Chicago's gay and lesbian community for the past 28 years. A veteran of the United States Navy, Flint's involvement with and in that community truly demonstrates its diversity. A well-known businessman, he is the founder and owner of Miss Gay Continental Pageant, a national contest for female impersonators, and owns the long-established Baton Show Lounge and other businesses. He is also active in Democratic Party politics.
He has been an established bar owner and businessman for 23 years: The Baton Show Lounge, Annex 2, Annex 3, Redoubt, Redoubt Atlanta, and River North Travel are all familiar names. Flint is the founder and owner of the Miss Gay Continental Pageant, a showcase for female impersonators on the national level.
Flint was a member and president of the Chicago Knight MC, a leather and Levi's club that raised money for charity through "Toys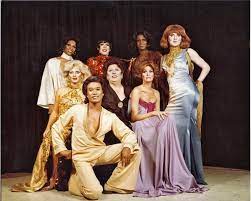 for Tots" during the late 1970s and early '80s. He helped organize the community forums that led, eventually, to the founding of Chicago House, and he produced its first major fundraiser in 1985. Through his monetary and in-kind donations, he continues to support a variety of charitable endeavors.
He was one of the founding members of the Windy City Athletic Association and has served as its commissioner more than once. His involvement in softball, basketball, volleyball, darts, bowling, and hockey has given lesbians and gay men an opportunity to participate and compete in amateur athletics with their counterparts from other cities across the nation. He has sponsored over 70 teams.
In 1987, Flint ran for a seat on the Cook County Board of Commissioners. He has long been involved in Democratic Party politics, and he currently serves as the vice president of the 46th Ward Democratic Organization. He is also a member of the International Gay and Lesbian Travel Association, the IVI-IPO, Operation PUSH, the Rainbow Coalition, the Lake View Citizens Council, and the Asian Press Association.
His accomplishments since then have continues to grow. He is, truly, a Chicago legend.