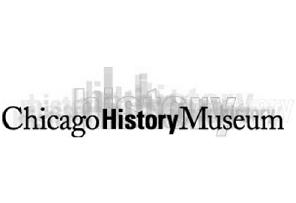 ORGANIZATION | Inducted 2010
Chicago History Museum (CHM) has boldly undertaken the challenge of documenting Chicago's rich history in general since it was founded as the Chicago Historical Society in 1856. CHM has proved its outstanding commitment to Chicago's LGBT history, in particular, through programming that highlights the struggles, triumphs, and everyday experiences of the city's LGBT communities.
Since its inception in 2004, the Out at CHM event series has featured thought-provoking discussions of LGBT experiences in Chicago and nationwide, inviting scholars to speak in detail about the history of LGBT communities. Topics have ranged from drag balls to lesbians in the ballpark, from gay liberation to transgender activism, and from gays and gospel to Richard Nixon as gay liberationist and to changes in Chicago's landscape of gay neighborhoods, invariably providing depth and perspective to Chicagoans' understanding of LGBT issues. The series has been invariably well-attended and extremely well-received.
In May 2011, CHM will unveil a major exhibition, "LGBT Chicago," that will showcase compelling stories from the city's LGBT history in intricate detail. CHM intends to draw from a rich collection of costumes, paintings, photographs, archival records, film/video, and audio recordings to illuminate the stories of notable public figures, such as Chicago Gay and Lesbian Hall of Fame inductee Jane Addams or blues icon Gertrude "Ma" Rainey, along with the stories of lesser-known LGBT pioneers. In addition to the exhibit itself, a number of ancillary programs are being planned, including an LGBT film festival, a teen media project, pub crawls, a walking tour of Joliet Prison, a Leather Archives & Museum tour, and a Halloween drag ball.
The museum's outreach to Chicago's LGBT community has further affirmed CHM's commitment to LGBT history by actively engaging local organizations and leaders to create programs for the Out at CHM series and inviting many local luminaries to co-sponsor or lead events, including Hall of Fame inductees Vernita Gray, John D'Emilio, and Center on Halsted.
By helping to bring Chicago's hidden LGBT history to light, the Chicago History Museum has significantly contributed to the city's LGBT community, preserving some of its storied legacies for generations to come. (Note: information listed has not been updated since the organization's induction).