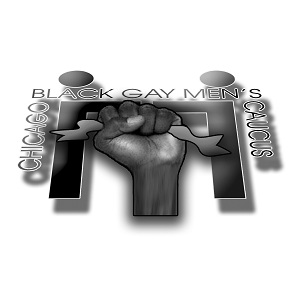 ORGANIZATION | Inducted 2012
Chicago Black Gay Men's Caucus, has, for its seven years bridged gaps between traditional health providers and nontraditional providers (club/party, faith, business) that serve black men who have sex with men. The organization works to reduce new HIV infections through creative and collaborative programming that promotes HIV testing and risk-reduction activities.
Its primary goal is to decrease new infections among black MSM through creative and collaborative programming that promotes HIV testing and risk-reduction activities. A secondary but important focus is to recruit and cultivate new leaders in HIV prevention and care among black MSM in Chicago..
The volunteer organization operates through a 21-member Executive Planning Committee that has seven subcommittees: Communications, Health and Wellness, Youth, Development, Advocacy, Faith-Based, and Outreach. The subcommittees participate in a wide range of community programs, actively coordinating and supporting various prevention efforts. For example, the Faith-Based subcommittee represents the MSM perspective in traditional church-led discussions about HIV across the city.
The Caucus provides an array of HIV prevention services to black MSM of all ages and subgroups in Chicago and beyond, including youth, multiple-partner MSM, MSM who are not gay-identified, and MSM interested in such issues as mental health and sexual addiction. All participants receive HIV prevention materials, access to free condoms, and often on-site free testing, as well as referrals when appropriate.
It has quickly established itself as a resource hub for creative and inviting HIV-prevention programming among black gay and bisexual men, which is evidenced by increasingly well-attended meetings and special events as well as the numbers of website hits and requests for technical assistance. Because the Caucus collaborates with recognized leaders in Chicago's black MSM health, social, and political communities, it is seen as a reliable resource for many persons, especially during a time of decreasing resources designed for black LGBT communities.
Through its Lovefest event and other testing events, the Caucus has facilitated many new identifications of HIV-positive black MSM. By linking HIV testing to popular community events and by utilizing community leaders as spokespersons, the approach has come to outpace more traditional agency methods in identifying new positives and ensuring on-the-spot referrals for HIV and STD care and treatment.
In addition, the organization has been instrumental in developing new community leaders trained and positioned to take on critical issues in black LGBT communities and in the community at large. (Note: information listed has not been updated since the organization's induction).