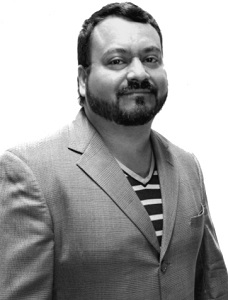 INDIVIDUAL | Inducted 2013
Jorge Cestou's tenure at the prestigious social-service agency Jane Addams Hull House Association sparked his interest in improving the lives of immigrant communities in Chicago and began his activism in 1997. Since then he has devoted years of social-service activism, organizing, and leadership in LGBT Latinx and HIV/AIDS organizations locally and nationally, as well as in the Chicago leather community. He is director of programs and services for Vida/SIDA, a Latinx AIDS service organization in Chicago.
Cestou has been a catalyst of change for several local organizations, including the Association of Latin Men for Action (ALMA), which he served as treasurer for eight years; Entre Familia: PFLAG en Español (part of Parents, Families and Friends of Lesbians and Gays' Metro Chicago chapter); Enlace Chicago; The Resurrection Project; and Center on Halsted.
As an advocate for culturally sensitive HIV services for Latinos, he was instrumental in inclusion of special populations in the Illinois Comprehensive HIV Services Plan from 1999 to 2003. Between 2004 and 2006, with other activists, he created Orgullo en Acción, a regional organization meant to serve as a clearinghouse between Latino or Latina LGBT local organizations and national groups.
In 2007, Cestou was elected as the Midwest representative to Unid@s LGBT – The National Latin@ LGBT Human Rights Organization, which he has chaired since 2008. Under his leadership, Latina and Latino persons have been included in planning bodies at the federal level. Unid@s, in collaboration with the National Gay and Lesbian Task Force and the Human Rights Campaign, developed A La Familia, a resource book that helps individuals bridge their faith and their sexual identity. He has also been a presenter on the status of the Latina and Latino LGBT movement in the United States and Puerto Rico at six of NGLTF's annual Creating Change conferences.
Cestou is also active in the Chicago leather community and in 2007 won the title of Mr. Chicago Leather. He is part of Mama's Family, a leather fraternity that raises funds for needy leather causes, where he is known as "Spicy Leather Toro."
He is currently director of programs and services for Vida/SIDA, part of the advisory board of Center on Halsted, and a member of the Chicago Area HIV Integrated Services Council. (Note: information listed has not been updated since the member's induction).