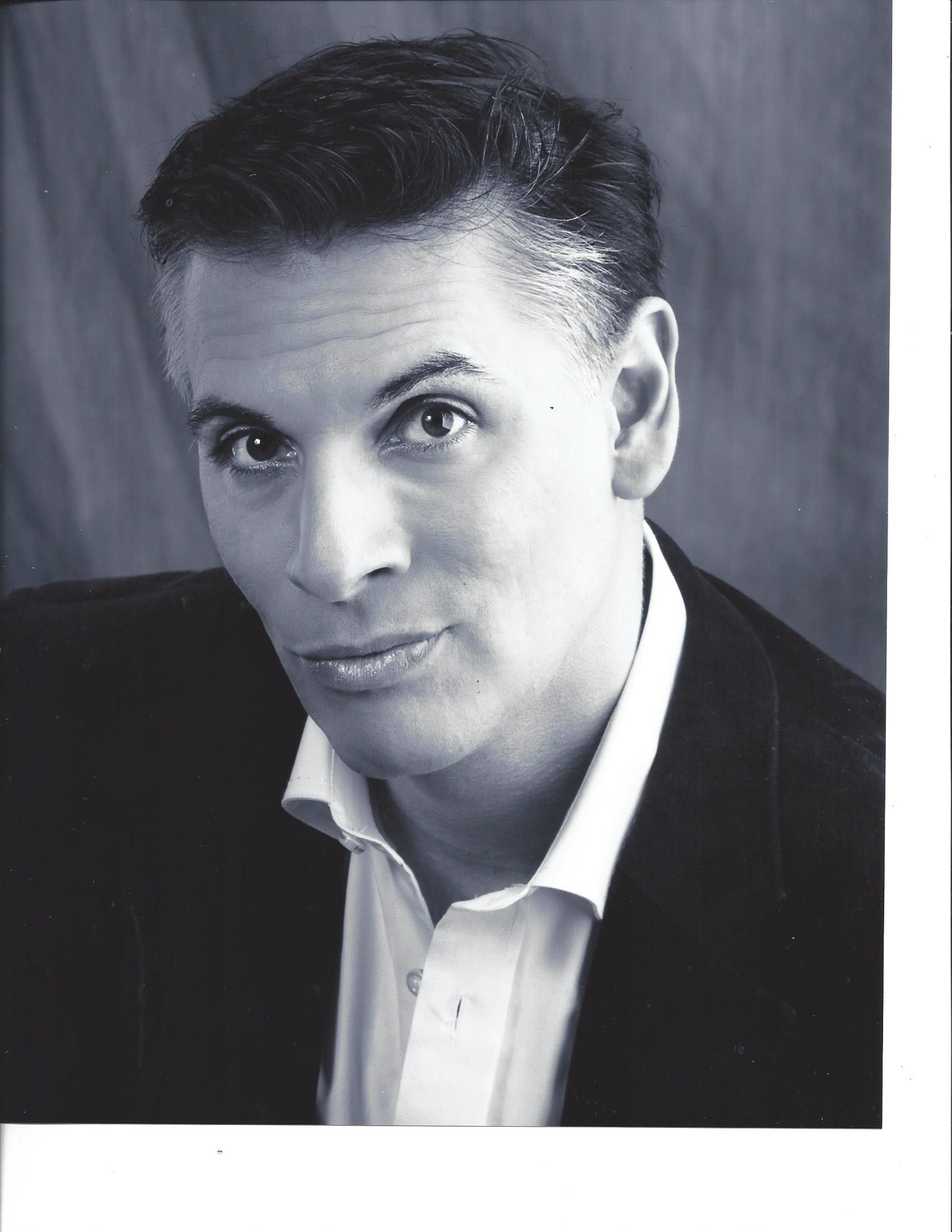 Photo by: Rick Aguilar Studios
INDIVIDUAL | Inducted 2016
David Cerda started writing and having his plays produced in 1997 with Sweetback Productions. However, since 2002 he has made a unique and indelible contribution to Chicago's theater scene as the co-founder and artistic director of Hell in a Handbag Productions, a theatrical group formed to celebrate and preserve the art of high camp and parody on the stage. His productions include "Poseidon: An Upside Down Musical", "The Birds", "Christmas Dearest", and "Caged Dames" among many others.
With a mission statement expressing a dedication "to the preservation, exploration, and celebration of the art of camp and parody onstage," Cerda's repertoire company has consistently delivered season after season of hilarious LGBT positive shows. Handbag audiences have enthusiastically attended such productions as "Poseidon, an Upside Down Musical"; "The Birds"; "Caged Dames"; "Christmas Dearest"; "L'Imitation of Life"; "Scarrie! The Musical"; "Sexy Baby"; "Trogg! The Musical"; "Scream, Queen, Scream"; and "Skooby Don't" as well as productions of Dan Savage's "Miracle" and "The Divine Sister" by Charles Busch.
As an actor, Cerda has also worked in several other Chicago theater groups such as A Red Orchid and Victory Gardens. Chris Jones of the Chicago Tribune has described Cerda as "The Charles Ludlam of the Midwest."
Cerda's theatre group has also donated tickets and raised thousands for numerous Chicago LGBT non-profits such as Season of Concern, AIDS Legal Council, Howard Brown, the Legacy Project, the Chicago LGBT Hall of Fame, Windy City Alliance for the Deaf, and Groceryland as well as other organizations such as the Wounded Warrior Project, the Night Ministry, and the American Cancer Society.
Since 2007, Cerda has also been popular on the music scene, leading the avante-garde-punk-new-wave band The Joans which has played before enthusiastic crowds at such street fairs as Midsommarfest and Market Days.
For almost fifteen years, Cerda has proven himself a community-minded artist and a creative force of nature, honoring a gay theatrical legacy by bringing the essence of camp back to entertainment in a big way. (Note: information listed has not been updated since the member's induction).