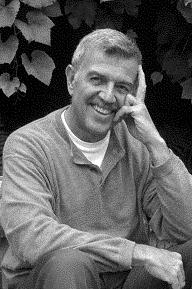 INDIVIDUAL | Inducted 2003
As a psychologist, Armand Cerbone has applied psychological research on sexual orientation to the concerns of lesbian, gay bisexual and transgender (LGBT) communities in Chicago and Illinois. He co-wrote official guidelines for psychotherapy with lesbian, gay, and bisexual clients and has held leadership posts in state and national professional groups. As a gay man and activist, Cerbone has worked to guide psychology toward an enlightened understanding of the lives of those who are different because they are not heterosexual.
One of his important achievements is the "Guidelines for Psychotherapy with Lesbian, Gay, & Bisexual Clients", which he co-wrote and which the American Psychological Association adopted as official policy in 2000. The guidelines resulted from a 10 year effort by the society for the Psychological Study of Lesbian, Gay, and Bisexual Issues, which is a division of the APA. Cerbone co-chaired the guidelines task force for all 10 years except for the year he was president of the society. The task force was a joint project of the society and the APA's Committee on Lesbian, Gay, and Bisexual Concerns. Cerbone served on that committee in 1997 and 1998 and chaired it in 1998. For those efforts, the society gave Cerbone its Distinguished Professional Contribution award in 1997 and its Distinguished Contribution to Education award in 2000. The guidelines have been widely distributed among mental health professionals. In 2001, Cerbone co-chaired the first international conference of lesbian, gay, and bisexual psychologists, and one outcome of that meeting was further dissemination of the guidelines around the world.
In 1986, Cerbone organized the Midwest Association of Lesbian and Gay Psychologists. He has served many capacities in APA governance and currently serves on the Council of Representatives, which is APA's top legislative body. Partly as a result of Cerbone's organizing efforts and earlier ones by the late Adrienne J. Smith, Ph.D. (herself a Hall of Fame Inductee), today there are several Midwestern psychologists who are active in APA governance on issues of importance to LGBT communities. In Chicago, Cerbone was the first openly gay faculty member at the Illinois School of Professional Psychology from 1979 to 1984. In 1988 he began an eight year effort to organize the Section for Sexual Orientation Issues in the Illinois Psychological Association, and in 2003 he was elected as the IPA's first openly gay or lesbian president.
From 1990 to 1994, Cerbone was the first psychologist to serve on the board of IMPACT, an early Illinois gay and lesbian political action committee. He provided volunteer mental health services through Horizons Community Services and the Howard Brown Memorial Clinic. For years he sang with the Windy City Chorus and, while vice-chairing its parent organization Windy City Performing Arts, endeavored to break down barriers in the Chicago and Illinois arts communities. In addition he was a board member and vice president of the Heartland Alliance from 1985 to 1990.
Cerbone received his M.A. and Ph.D. degrees in counseling psychology from the University of Notre Dame in 1970 and 1973. He has taught at several institutions, and he has maintained an independent practice in Chicago since 1978. (Please note: this information has not been updated since the time of the member's induction).