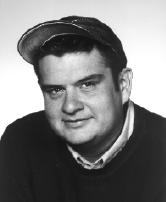 INDIVIDUAL | Inducted 2001
An almost indefatigable organizer, when inducted into the Hall of Fame at age 33 Robert Castillo already had a decade's history of committed work in launching or supporting grassroots sexual minority campaigns involving Latinas and Latinos, gender-identity bias, homophobic violence, neighborhood activism, history, human rights laws and HIV/AIDS. He has worked tirelessly over the past 10 years in issues with an impact on the LGBTQA community, of which he self-identifies as a queer Latino member.
Castillo's organizational affiliations have been wide-ranging, including Queer Nation Chicago; ACT UP/Chicago; Northeastern Illinois University Gay, Lesbian and Bisexual Alliance (which he co-chaired); Association of Latin Men for Action (ALMA); Ambiente Pa'lante! (which he co-founded); LLEGO, The National Latina/o Lesbian, Gay, Bisexual and Transgender Organization; Coalition for Positive Sexuality; the Chicago chapter of Gay, Lesbian & Bisexual Veterans of America; Logan Square Gay, Lesbian, Bisexual, Transgender Neighbors; People of Color Coalition; Emergency Clinic Defense Coalition; Horizons Community Services' Anti-violence Project; and the Chicago Commission on Human Relations' Advisory Council on Gay and Lesbian Issues (ACGLI). He has also contributed to the periodicals 'En La Vida' and 'Logan's Queer News,' both of which he helped to create.
Castillo has always been an activist member of such groups. As examples, the first case involving sexual orientation that proceeded under the Cook County Human Rights Ordinance included Castillo and his partner, John Pennycuff, who were arrested with others after dancing as same-sex couples in a suburban bar. Earlier, Castillo had helped to organize demonstrations and testimony to demand passage of the ordinance. He helped to organize and publicize anti-violence marches. He arranged Queer Nation Chicago's participation in the Loop's annual St. Patrick's Day parade. He assembled openly queer Latino/a contingents in the People's Puerto Rican Parade and the 26th street Mexican Independence Day Parade, and he marched with similar path-breaking groups in those parades' Loop counterparts. He organized history, hate crimes, HIV/AIDS and neighborhood events.
While chairing ACGLI's Advocacy Committee, he oversaw forums on bisexual and transgender issues and a yearly Pride Month event that brought activists, politicians, and community members together. He introduced an ACGLI resolution in favor of amending city human rights laws to include gender identity and expression, which was adopted by ACGLI and its parent commission, and he organized a community Latina/o event co-sponsored by ACGLI where sexual-minority persons openly participated.
All of Castillo's activism has occurred before his 35th birthday. (Please note: this information has not been updated since the time of the member's induction).