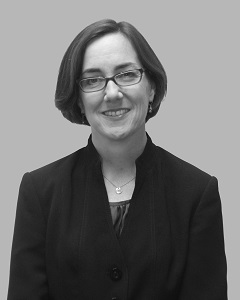 INDIVIDUAL | Inducted 2014
Kelly Cassidy's first job in Chicago, after arriving here from Florida in 1991, was as legislative director for the Chicago chapter of the National Organization for Women. Her task was to dispel confusion about the legislative process and to empower women to advocate on their own behalf with legislators. Highlights of her tenure included assisting efforts to pass the Family and Medical Leave Act of 1993, to defeat numerous bills attacking abortion rights, to pass human rights legislation or amendments at city and county levels, and to resume abortion services at Cook County Hospital (now John H. Stroger, Jr. Hospital of Cook County).
From 1993 to 1997, as she has said, one of her most satisfying jobs was running Illinois state Senator John Cullerton's district office. There she could know that her efforts had solved a constituent's problems, and she learned how often constituent contacts and input led to legislation or intervention with a state agency at a policy level, and ultimately to solutions that affected far more persons than those who may have brought initial attention to an issue. She says she regards using her own district office in the same manner to be her top goal in her current position as state representative.
For 10 years before her April 2011 appointment by Democratic committeemen as state representative of Illinois' 14th District on Chicago's North Side to succeed the incumbent who had resigned, Cassidy was responsible for managing grant and budgetary programs within the Cook County state's attorney's office, for which she had begun to work as a legislative liaison in 1997. There, she led in creating programs for victims of domestic violence, hate crimes, and human trafficking, in addition to programs to address mortgage fraud, support community justice centers, and enhance the use of DNA evidence.
After becoming state representative, she won election to her own full two-year term in 2012. As state representative, her legislative priorities have included small-business economic development, combating gun crimes, and restoring funds for social services. She has also helped to pass marriage-equality legislation and is working on proposals to combat bullying and trans-inclusive hate-crimes legislation.
Cassidy lives in Chicago's Rogers Park neighborhood with her partner, Kelley Quinn; three sons; and two dogs. (Note: information listed has not been updated since the member's induction).