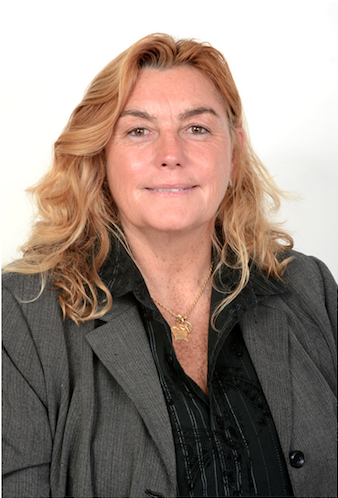 Kathy Caldwell a native Chicagoan and grew up in the Lakeview area and currently resides in Roscoe Village. She is a Chicago Police Officer and has been in her position for the past 21 years and finds working with the community a rewarding experience. Kathy is very active in the LGBTQ community and is the treasurer of the Lesbian and Gay Police Association – Gay Officer's Action League (LGPA-GOAL). She participated as an umpire for the Gay Games VI in Sydney Australia and was responsible for security on behalf of LGPA-GOAL Chicago for the Gay Games VII, as well as having competed in softball. She also was on the Board of Directors for the Chicago Gay Games VII, in which she was a Liaison between the Police Department, the city and the Gay Games. She helped coordinate the volunteer security that LGPA Goal Chicago provided for the Gay Games VII. She has attended every Gay Games since that time and has volunteered or participated.  She also is a member of the International Association Women's Police in which she is the coordinator of Region 6, which pertains to correlating and disseminating information between six States Illinois, Indiana, Michigan and Ohio for this IAWP. She has attended several Police conferences for both organizations and has traveled to many different countries.
Kathy has played a variety of sports including volleyball, softball, bowling, ruby, and cycling. From these activities, Kathy was the sports coordinator for the Women Police Association, captain of the Women's Police volleyball and softball teams, member of the Chicago Metropolitan Sports Association and of the International Police Mountain Bike Association (IPMBA).  Previously, Kathy held the position of President of the Women's Sport Association Bowling League for seven years. Kathy and the President of LGPA-GOAL Jamie have also taken the lead in organizing a team LGPA-GOAL members to ride in the AIDS ride for five years.
Academically, Kathy Caldwell received her A.S. with background in Technical skills, B.A. in Liberal Arts with a minor in Sociology from Northeastern Illinois University and is completing her M.B.A. in Education from DePaul University.