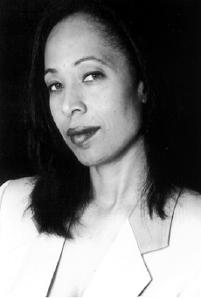 INDIVIDUAL | Inducted 2001
A public health administrator and educator, video producer and African American lesbian and gay community activist, Lora Branch quickly achieved visibility as the openly lesbian director of the Chicago Department of Public Health's Office of Lesbian and Gay Health. She produced an acclaimed HIV/AIDS video, Kevin's Room, and co-chaired Chicago Black Lesbians and Gays.
Since December 1999, she has served in the Chicago Department of Public Health, where she is currently director of its Office of Lesbian and Gay Health. While in that position, she wrote and produced a 60-minute video drama, 'Kevin's Room', that has been highly praised and exhibited nationwide. It discussed issues of HIV/AIDS among African American gay men, and it featured several local actors and performance artists. Previously, she was the department's director of Capacity Building for STD/HIV/AIDS Public Policy and Programs.
Before her present tenure with the department, she spent one year as director of grant-making and community education for the AIDS Foundation of Chicago. During an earlier period with the department's HIV/AIDS Public Policy and Programs Division from 1996 to 1998, she coordinated youth programs, worked with public schools and youth agencies to reduce teenage health risks, and provided staff assistance for the Chicago HIV Prevention Planning Group. Between 1991 and 1996, she was director of HIV programs at the Westside Association for Community Action and was regional coordinator of the Coalition on Adolescent Risk Reduction.
Branch honed her video skills as a volunteer cable television producer for the Chicago Access Corporation's CAN-TV, where she helped to make Chicagoans aware of the public-access opportunities the corporation offers and helped to educate young persons of color about the need for HIV/AIDS prevention.
Since 1992, Branch has been a Chicago Black Lesbians and Gays steering committee member, co-chairing the group during part of that time. From 1995 to 1997 she was a Horizons Community Services board member, helping to guide an organization that offered programs in which she had taken part during her own adolescence and coming-out period. She now serves on a Horizons advisory panel.
Branch is a Chicago native. She has a bachelor of arts degree from Columbia College and has studied in a master's degree program in public health at the University of Illinois at Chicago. (Please note: this information has not been updated since the time of the member's induction).