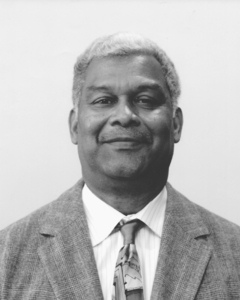 Photo by: Cornelius J. Longstreet
INDIVIDUAL | Inducted 2016
Ronald E. Bogan, was born and raised in Chicago. He is a veteran of the Chicago Police Department. In 1992 he acknowledged himself as a gay man in the press, becoming the first Chicago Police Officer to come out publicly in a major Chicago newspaper (the Chicago Tribune). This highly visible act demonstrates the caliber of courage and pride which led to greater acceptance of existing LGBT officers as well as being a precursor to the Chicago Police Department's eventual recruitment of openly LGBT officers.
In his career as a police officer, Bogan has also done extensive work as a Hate Crime investigator, dealing with crimes in which the perpetrator's actions were based on a bias against the victim's race, ethnicity, religion, or sexual orientation. Bogan brought both compassion and respect, along with a strong sense of justice, to his role.
Bogan's volunteer affiliations are lengthy and include a variety of organizations. He was a dedicated and consistent route driver when he delivered meals for Open Hand Chicago. He was among the first class of recruits to qualify as buddies for the Test Positive Aware Network. In this capacity Bogan provided support and assisted his buddy in dealing with the stress and depression of being diagnosed as HIV positive. In addition, Bogan also did volunteer work as a gay youth advisor with Horizons Community Center (now known as the Center on Halsted) where he fielded questions on gay and youth issues while setting a powerful and positive example as an older gay adult. Bogan was also a volunteer for Big Brothers and Sisters of Chicago and sponsored two different youths at two different times. (Note: information listed has not been updated since the member's induction).