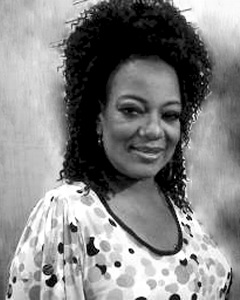 INDIVIDUAL | Inducted 2012 [Posthumous]
Lois L. Bates (1970-2011) has served as an adviser, trainer, and health educator on HIV-prevention and transgender issues; as secretary of the Windy City Black Pride Committee; and as a clergywoman in Chicago and in a national transgender ministry and is an advocate for transgender youth and other LGBT youth. During her years of service, Bates was known and respected for her compassion and expertise in HIV prevention and transgender education.
Committed to helping others, Bates worked for Howard Brown Health Center as transgender health manager and hosted an annual Thanksgiving dinner for transgender youth across the city. Bates was an active member of Lakeview Action Coalition, co-founder of the Chicago Transgender Coalition, and program director of the Minority Outreach Intervention Project. She also served on the HIV Prevention Planning Group as well as the Chicago Area Ryan White Services Planning Council.
In addition, Bates was dedicated to Chicago's Windy City Black Pride and served as vice president of the organization. Providing support and counsel as well as bringing light to the challenges facing transgender youth, transgender people of color, and HIV-positive transgender people was extremely important for Bates. She mentored countless transgender youth, often making sure they had access to basic needs such as food, shelter, and gender-affirming health care.
Youth Pride Services called Bates "one of the greatest African American transgender advocates Chicago has ever known. Not only was Lois a donor to our organization, she taught Trans 101 at YPC University and was in the first Living Legends Black History class that honors those who have paved the way for LGBT youth of color." Bates often bridged the divides of age and race within a community that was often divided along those lines. In her commitment to helping others in transition, Bates facilitated Howard Brown Health Center's "T-Time" support group.
Bates also served others in a spiritual capacity as a licensed minister at Pillar of Love Fellowship United Church of Christ, and she was actively involved on a national level with the Fellowship of Affirming Ministries' transgender ministry, the TranSaints.
Minister Lois Bates was a trailblazer who will long be remembered as a courageous and politically astute activist who loved her family and her mother as well as her work, her church, and her community. Bates's work ethic, follow-through, and compassion were unwavering despite the many health challenges that she faced. Her energy and commitment were consistently directed toward helping with betterment of the individual as well as betterment of the community.