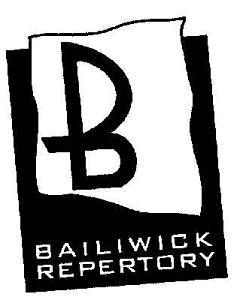 ORGANIZATION | Inducted 1996
Since 1989, the annual Pride Series at Bailiwick Repertory has presented more than 100 gay and lesbian plays, musicals, and performance pieces as part of the only regional theater in America with an ongoing programming arm that serves the lesbian and gay community. The series has also financially empowered nonprofit lesbian and gay organizations through benefit performances.
In 1989, it launched its annual Pride Series with a production of Robert Chesley's "Jerker". Many shows that premiered at Bailiwick have gone on to long lives in other cities, including Edwin Sanchez's drama "Trafficking in Broken Hearts", John McGivern's "Midwest Side Story", Claudia Allen's "Hannah Free", and David Dillon's "Party".
Even though the first Pride Series featured only three late-night or off-night shows, there was some anxiety at the Bailiwick board level that producing a gay and lesbian play series might jeopardize Bailiwick's funding sources or incur government funders' wrath. But the fears proved unfounded, as the series met overwhelming audience response and led to extended runs.
Pride 1996 was a three-month festival that played in all three of Bailiwick's theater spaces in prime-time, late-night, and off-night slots. More than 25,000 people attended. Gay and lesbian theater is thriving in Chicago, and much of its success comes from the marketing, critical reception, and exciting artistic history of Bailiwick's ongoing development of authors and directors.
Under the guidance of board president Dee Dee Holt, executive director David Zak, artistic director Cecilie D. Keenan, and business manager Bruce Ives, the Pride Series continues to take chances and grow. Now new pieces are showcased throughout the year. In sponsoring benefits for some of Chicago's lesbian and gay nonprofit organizations, the Pride Series has also financially empowered these organizations. This has reflected an important philosophy to generously contribute to the community. (Please note: this information has not been updated since the time of the organization's induction).