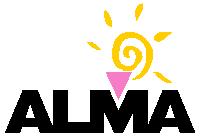 ORGANIZATION | Inducted 2000
Known as ALMA (Spanish for "soul"), Latin Men for Action (Asociación de Hombres Latinos Motivando Acción) has offered a place for bisexual and gay Latinos to address their issues, both as sexual-minority members of Latino communities and as ethnic-minority members of lesbian and gay students and teachers. Begun in response to a lack of Chicago organizations for bisexual and gay Latinos,
Highlights of ALMA's first 10 years include helping to organize the first openly sexual-minority contingents of Latinas and Latinos to march in the city's downtown Mexican Independence Day Parade, downtown Puerto Rican Day Parade, and Puerto Rican People's Parade in the Humboldt Park neighborhood. ALMA was also part of a coalition of organizations of color that worked to host Rainbow Jam, a reception during the 1996 Democratic National Convention for lesbian, gay, bisexual, and transgendered delegates of color.
ALMA has hosted an annual Noche de Gala fund-raiser at which the organization presents its Leadership Award to lesbian, gay, bisexual, and transgendered Latino and Latina leaders and their allies. In so doing, it has recognized persons who might otherwise be overlooked.
Members of ALMA have also advocated for accurate media coverage of gay Latinos in Chicago's Spanish-language print and broadcast media. In 1993, ALMA conducted a community visibility campaign that featured posters showing happy same-sex Latina and Latino couples.
In addition, ALMA has conducted forums and cultural events at venues throughout the city for sexual-minority Latinos and Latinas, including events at the Mexican Fine Arts Center Museum and the Puerto Rican Cultural Center.
In 1998, ALMA helped to bring a national group of lesbian, gay, bisexual, and transgendered Latinas and Latinos to Chicago through "El Sexto Encuentro: Acción, Orgullo y Poder" ("The Sixth Conference: Action, Pride, and Power"), which was the annual convention of LLEGÓ, The National Latina/o Lesbian, Gay, Bisexual & Transgender Organization.
Over the past decade, ALMA has compiled a distinguished record of service to Chicago's Latino and Latina sexual-minority communities. (Please note: this information has not been updated since the time of the organization's induction).