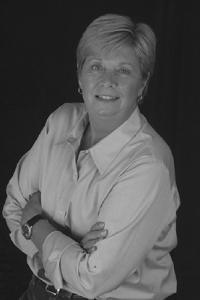 INDIVIDUAL | Inducted 2008
Suzanne Arnold, is active in the local and national lesbian and gay sports community, including her terms as co-chair of Team Chicago, female vice co-chair of the Federation of Gay Games, and co-chair of Gay Games VII in Chicago. Suzanne (Suzi) Arnold was born in Wisconsin in 1956.
On the Milwaukee, Wisconsin, LGBT sports scene, Arnold served as assistant commissioner of softball. She was also a founding member of the Women's Division of the North American Gay Amateur Athletic Alliance and subsequently served as the organization's women's commissioner. In 2001, Arnold was among the first class of women ever inducted into the NAGAAA Hall of Fame.
After moving to Chicago, Arnold joined the Windy City Athletic Association, serving as assistant commissioner, director of women's softball, and co-director of women's basketball.
She attended Gay Games II in San Francisco and played softball in Gay Games IV. She also attended Gay Games VI in Sydney, Australia, and has served as female vice president of the Federation of Gay Games and a co-chair of Team Chicago and Chicago 2006, Inc. She was co-chair for Chicago's Gay Games VII in 2006.
Through her many and diverse sports leagues and activities, she consistently created a safe place for athletes on all levels to compete proudly and openly as LGBT. She fostered a collegial and friendly working relationship between gay male and lesbian athletes and is recognized as a leader both on and off the field. (Note: information listed has not been updated since the member's induction).