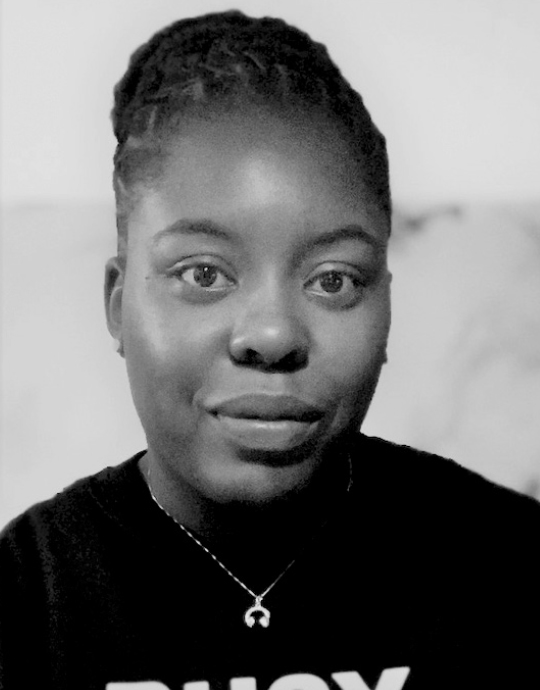 Individual | Inducted 2023
Anna DeShawn saw very few representations of herself and the social movements that inspired her in her college library and was inspired to do something about it. She was inspired to create a platform to center and celebrate the overlooked and underrepresented. With that in mind, DeShawn created E3 Radio with three foundational pillars; to educate, empower, & entertain.
In 2009 she made the idea a reality when she hosted her first show on E3 Radio called "The Anna DeShawn Show." It is one of the few radio stations in the country in operation 24 hours a day, seven days a week and dedicated to playing queer music and reporting on queer news at the intersections of race and sexuality with an unwavering commitment to the LGBTQ community. Over the years E3 Radio has welcomed some of the most influential people and organizations of the LGBTQ community, including Lena Waithe, Gina Yashere, Angelica Ross, Charlene Carruthers, Sampson McCormick, Staceyann Chin, Tim'm West, Fallon Fox, Vernita Gray, Tracy Baim, Mary Morten, Durand Bernarr, Be Steadwell, Hanifah Walidah, Coquie Hughes, Affinity Community Services, The Care Plan, Lambda Legal, and many more. "Wake Up with Anna & Friends" and the "Queer News" podcast aired/streamed by the station have created a canon of work that is unmatched.
E3 News has tackled issues of mental wellness, domestic violence in the LGBTQ community, Black HIV/AIDS awareness, queer relationships and parenting, coming out, trans rights, and the church. In 2014, DeShawn started the "Purple Tie Affair: Concert & Silent Auction" to give back to small nonprofits making big impacts. The Purple Tie Affair is unique as it showcases the country's best Black queer artists, drag performers, and unique silent auction items. The annual gala has donated over $10,000 to various organizations in the Chicagoland area. Organizations such as Affinity Community Services, the Church Within a Church Movement, Project Fierce, A Long Walk Home, the Youth Empowerment Performance Project, the Chicago Black Gay Men's Caucus, and Sisters in Cinema.
In 2020, she expanded upon her work when she co-founded The Qube, a podcast production company and curated platform to discover the best BIPOC & QTPOC podcasts. The Qube has produced the award-winning podcast "Black HIV in the South: How Did We Get Here."
Anna DeShawn is a media mogul, multi-award and Ambie-award winning podcast producer and host, and your favorite queer radio personality. She is determined to ride media into its next era by utilizing digital media streams to tell the stories and play the music that deserves to be heard.