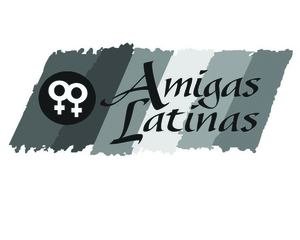 ORGANIZATION | Inducted 2016
Amigas Latinas began as a monthly discussion group for Latina lesbian, bisexual, transgender, and questioning women. It existed from July 1995 to July 2015 as a nonprofit and primarily volunteer-run organization serving lesbian, bisexual, transgender, queer and questioning Latinas in the Chicagoland area. In the mid-1990s, it offered monthly plácita (discussions) in members' homes. The intimate spaces allowed safe conversations about identity and the Latina community's diversity. Topics included relationships, homophobia, mental health, domestic violence, immigration rights, and legal issues. The organization grew and began addressing the issues — providing workshops, educational training, scholarships, support groups, and advocacy. The organization combated invisibility to remind legislators, funders, and other nonprofit organizations to consider the intersections of culture, language, gender, race, and sexual orientation faced by LBTQ Latinas.
The group continued to grow and was incorporated in May 2002 as the Amigas Latinas Association. One of the association's major contributions was the "Proyecto Latina: Descubriéndonos", a survey project launched in 2006. The project was the first survey to identify and collect the unique experiences and challenges facing lesbian, bisexual, transgender, queer, and questioning Latinas in Chicago.
The accomplishments of Amigas Latinas included the establishment of a number of groups to address specific issues: Amiguitas Youth Group (the first youth group for LBTQQ Latina adolescents and young adults), Entre Familia (a Spanish-speaking safe environment for parents and friends of LGBT persons), Madurando Elegantemente (a group to explore issues related to aging gracefully), Projecto Basta (training programs for professionals and nonprofits who work in mental health, substance abuse, and domestic violence), and La Dulce Palabra Spoken Word Ensemble (a collaboration with En Las Tablas Performing Arts Center).
Amigas Latinas did groundbreaking work and was an organization of vital importance to the community it served. After twenty years, the group decided to fold, but the impact and accomplishments of the organization will continue be felt for years to come.