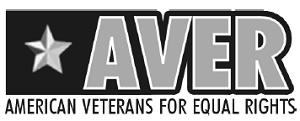 ORGANIZATION | Inducted 2007
The Chicago Chapter of American Veterans for Equal Rights (AVER), formerly called Gay, Lesbian and Bisexual Veterans of America (GLBVA), has served as a voice for LGBT veterans and has provided moral, financial, and social support to such veterans throughout its history. It was founded by James Darby and Bill McGarry in June 1992. From its early years of advocating for an end to the ban on gays in the military and holding a memorial service for murdered Navy Midshipman Allen Schindler, AVER's Chicago chapter has become an effective advocate for LGBT veterans in the Chicago area.
Whether lobbying for an end to "Don't Ask, Don't Tell," providing speakers for events on local college campuses, offering support and assistance to veterans in difficulty, or simply offering a safe space in which LGBT veterans can be themselves, the organization has created positive change through its ongoing advocacy on behalf of present and former LGBT military personnel. For those who ask,"Why have a separate organization for LGBT veterans?" AVER proudly responds, "Most of our members belong to at least one other veterans' organization, such as the American Legion, the Veterans of Foreign Wars, or AMVETS. But we know that we are not really welcomed in those groups. We provide services to veterans that they would not even consider."
Not long after the group was founded, 20 members of the GLBVA chapter traveled to Washington, D.C., to participate in what would become the largest LGBT demonstration ever held in the United States—the 1993 March on Washington for Lesbian, Gay, and Bi Equal Rights and Liberation. The presence of lesbian and gay veterans at that march, at a historic moment, helped raise the issue within the LGBT community, furthering what remains today one of AVER's primary missions.
Among its many activities, AVER has helped to initiate and plan the City of Chicago's Annual Salute to LGBT Veterans, the first of which was held in 2003, and the group has co-sponsored the event every year since then. Members of AVER have marched together in the City of Chicago's annual Memorial Day Parade, the largest in the United States, as an openly LGBT contingent every year since 1997, and in the city's Pride Parade every year since 1992, carrying its huge American flag, which has been fondly nicknamed "Gus."
The organization has donated copies of its monthly newsletter, VetPride, to the Gerber/Hart Library, the Pritzker Military Library, and the Chicago History Museum in order to ensure that LGBT veterans will be and remain part of the city's historical record. AVER holds an annual wreath-laying ceremony at the grave of Allen Schindler and participates in numerous other wreath-laying ceremonies representing LGBT veterans. Two AVER members currently serve on the City of Chicago's Advisory Council on Veterans Affairs, continuing an established tradition of civic participation. (Note: information listed has not been updated since the organization's induction).