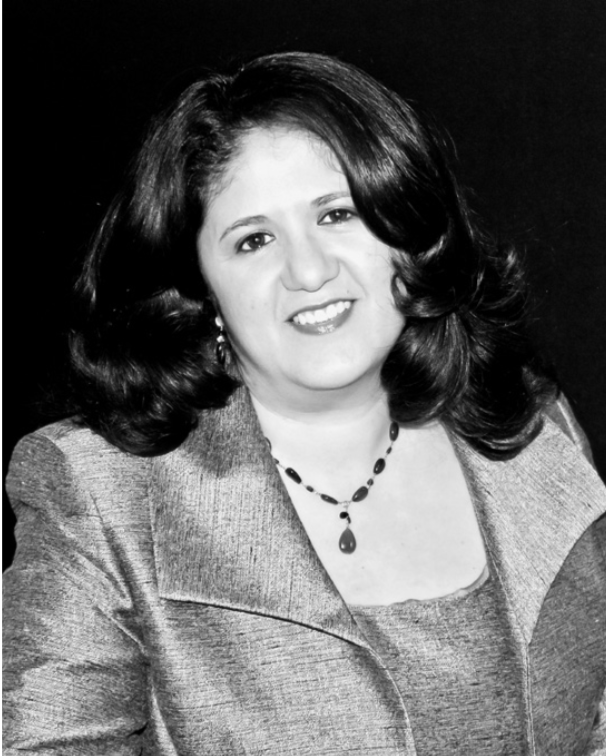 Photo by Maria Del Carmen Calderon
INDIVIDUAL | Inducted 2017
Chicago native Alicia T. Vega has a long history of community leadership starting in the early 1990s when she was one of the founders of the Gay and Lesbian Alliance at Loyola University Chicago. In addition, she drafted and helped implement the inclusion of sexual orientation into the school's nondiscriminatory policy.
In 1995, Vega joined the group of women forming Amigas Latinas and eventually served as a board member, holding key positions as co-chair and treasurer. In the organization, she led Proyecto Latina, a groundbreaking and comprehensive study of specific issues facing LBTQQ Latinas in Chicago and served as a mentor to the youth group, Amiguitas.
Vega has a strong record as an advocate for communities affected by trauma, especially LGBTQ youth. She founded the group QYES: Queer Youth Exploring Spirituality, a youth ministry providing a safe environment for LGBTQQA youth. She is on the Advisory Council of the Pride Action Tank and was the Youth Program Director for Center on Halsted. She held community leadership roles in the Illinois Children's Justice Task Force as well as the Illinois Child Death Review Team. While serving as Chief Program Officer of the Chicago Children's Advocacy Center, she led a collaboration to create and implement the Illinois Department of Children and Family Services On-Line Mandated Reporter Training. Vega also drafted and successfully passed amendments to the Illinois Adoption Act to protect child sexual abuse victims.
Vega served as the Executive Director of Changing Worlds, an organization dedicated to fostering community inclusiveness through oral history, writing, and arts programs that improve student learning, affirm identity, and enhance cross-cultural understanding.
She is the recipient of the 2015 United Voices for Children Bishop DeWitt Award and the 2013 Damen Award from Loyola University for Child Advocacy. She received a Bachelor of Science degree in Applied Psychology and a Master of Jurisprudence in Child Law from Loyola University Chicago. She is also a 2016 Leadership Greater Chicago Fellow.
Vega was also featured in the documentary Palabras Dulces, Palabras Amargas for her work with La Dulce Palabras Spoken Word Ensemble, a queer and Latina allied spoken word collective.