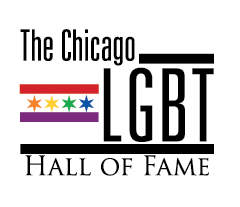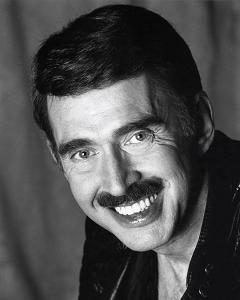 (August 26, 1929 – July 29, 2017)
Chuck Renslow
A Brief Biography
Courtesy of International Mr. Leather, Inc. and with special thanks to Owen Keehnen
Born in Chicago on August 26, 1929, Chuck Renslow grew up during an era of repression, yet he boldly chose to live his life as an openly gay man. Just out of high school, he began forming his seven-decade empire. By the mid-1950s, after having a portrait and then cheesecake studio, Renslow began shooting beefcake photography and formed Kris Studio, a pioneer in 1950s male physique photography which resulted in the magazines Triumph, Mars and Rawhide Male, and several male physique films.
In 1959, with his longtime lover, artist Dom Orejudos (Etienne and Stephen) at his side, Renslow took over the Gold Coast Show Lounge and transformed it into one of the most iconic gay leather bars in the world. With Etienne murals adorning the walls, a leather/Western/uniform dress code for patrons, and a dark Pit downstairs, the Gold Coast set the standard for raunchy kink and gay sexual liberation. The Gold Coast was the birthplace of motorcycle clubs and sex groups, but primarily it was a place for people to meet, connect, and explore their sexuality.
The Gold Coast was also the birthplace of the first leather contest, which in the span of a few short years evolved beyond the bar's capacity and in 1979 became International Mr. Leather. After almost four decades, IML continues to be a top tourism event in Chicago and one of the most popular gay events in the world.
Renslow was also a pioneer of the modern gay bathhouse. He owned several bathhouses before eventually opening his show palace, Man's Country, in 1973. Chuck envisioned taking the bathhouse beyond the borders of a mere sex club. With Chuck at the helm, Man's Country became something truly unforgettable – a sex-and-entertainment complex with a variety of rooms, shops, and a Music Hall that attracted talents such a Sally Rand, Wayland Flowers, and Charles Pierce. Man's Country also became a pioneering in on-site STD testing and the promotion of gay men's health.
At the same time, Renslow also started numerous bars and businesses in Chicago: restaurants, an adult book store, a hotel, health clubs, discos, etc. When Chicago's gay community faced the loss of its newspaper, Renslow even bailed out and ran GayLife. He even served as a field contact for the pioneering work at the Kinsey Institute, as well as performing sexual acts for Kinsey researchers. Socially, his White Parties were the event of the summer in LGBT Chicago.
Every step of the way, Chuck dealt with the Mafia and police payoffs. Renslow helped protest unfair anti-gay policies and legislation, fought censorship and entrapment, battled Anita Bryant, and often dealt with controversy within the LGBT community.
As an out gay man in an era that was anything but accepting, Chuck managed to become a dynamic force in Chicago politics under mayors starting with Richard J. Daley. He ran to be a delegate for Sen. Ted Kennedy's 1980 presidential run and danced with another man at a 1977 inaugural ball for Jimmy Carter.
With the advent of the AIDS crisis, history was being lost as well as lives. Securing and sustaining the memory of so many kink pioneers became crucial so in 1991, Renslow founded the Leather Archives and Museum with Tony DeBlase.
The LA&M was incorporated by the state of Illinois the same year. Since 1999, the Leather Archives and Museum has been located in Rogers Park. From the start, the LA&M has played a key role in safeguarding everything the leather and fetish communities have considered important. This primary purpose will not change in the foreseeable future. According to Chuck, "If you want to know where you are going, you need to know where you came from."