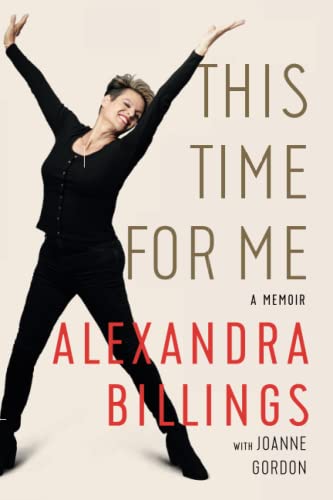 Congratulations to Alexandra Billings on the publication of her memoir, "This Time For Me". An emotional, funny, and fabulous memoir by the trailblazing and award-winning Trans actor and activist , and 2005 HoF inductee.
Born in 1962, Alexandra Billings grew up in a decade in which being herself was illegal. When she started transitioning in 1980, the word "Transgender" was not commonly used. With no Trans role models and no path to follow, Alexandra did what her family, teachers, and even friends said was impossible: Alexandra forged ahead.
Spanning five decades, from profound lows to exhilarating highs, This Time for Me captures the events of a pioneering life. An award-winning actor and history-making LGBTQ and HIV/AIDS activist, Alexandra shares not only her own ever-evolving story but also the parallel ways in which queer identity has dramatically changed since the Stonewall riots of 1969. She weaves a true coming-of-age story of richly imaginative lies, of friends being swept away by a plague that decimated the community, of her determination to establish a career that would break boundaries, and of the recognition of her own power.
A celebration of endless possibilities, Alexandra's bracing memoir is a fight-to-the-death revolution against all expectations.